Autoclave MELAtronic 15EN+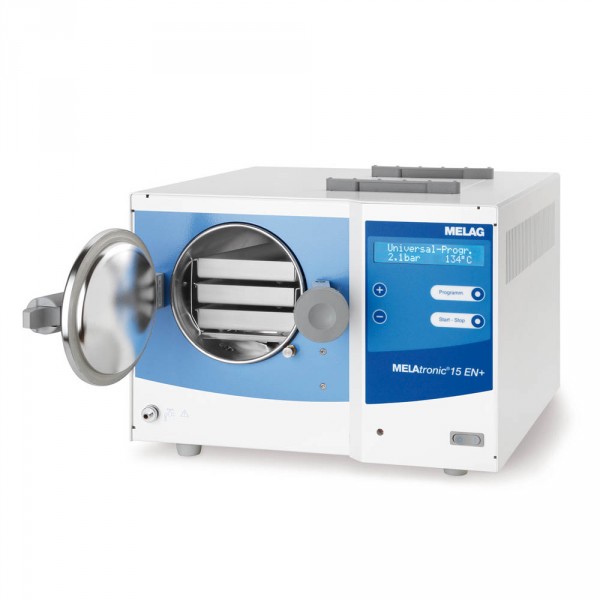 Please
sign in
to see prices and to continue shopping.
Description
Product information "Autoclave MELAtronic 15EN+"
Autoclave Melatronic 15 EN+
Approved according to MPG (Medical Devices Act).
The Melatronic 15 EN+ autoclave is based on its predecessor, the Melatronic 15 EN. In addition to this model, the new 15 EN+ features a drying system that meets the latest hygiene requirements. The drying system used here has already been installed as standard on larger autoclaves for years and is now also available on Melag's smallest autoclave. This autoclave complies with the European standard EN 13060.
MELAflash is a card recorder that ensures the validation of your sterile goods. You can download the stored data to your PC and thus create a complete verification of the sterilization processes.
Delivery includes 3 trays and MELAflash.
Technical data:
Inside dimensions: Ø 15 cm (5.9 in) / T 38 cm (15 in)
Outside dimensions: W 44 cm (17.3 in) / H 33 cm (13 in) / D 50 cm (19.7 in)
Power consumption: 1.500 Watt
Volume: approx. 7 litres
weight: approx. 22 kg (48.5 lbs)
Related links to "Autoclave MELAtronic 15EN+"