Autoclave Series 2100, white, 9 liter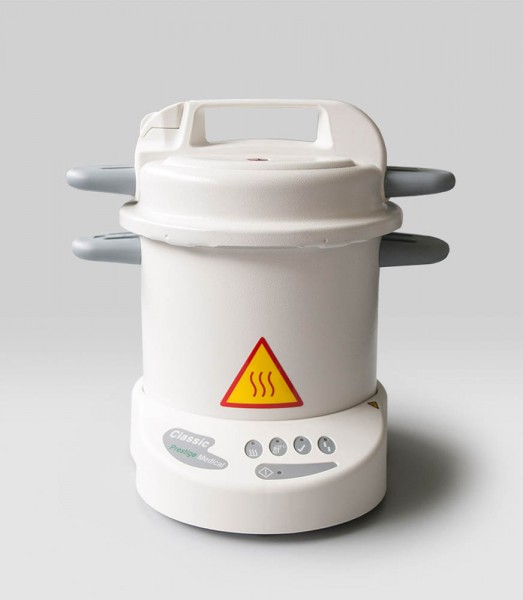 Please
sign in
to see prices and to continue shopping.
Description
Product information "Autoclave Series 2100, white, 9 liter"
Autoclave 2100
At high temperatures and high pressure, all bacteria, viruses and pathogens are killed in a very short time. The autoclave works completely automatically.
The water is brought to boiling point and the pressure is built up. The timer switches on as soon as the correct temperature and pressure are reached.
After 15 minutes the autoclave switches off automatically and the sterilization process is finished. This autoclave requires no water supply or drainage.
Advantages & technical data:
- Easy program selection
- Fully automatic
- Material-friendly sterilisation by steam under pressure at 126
- Automatic switch-off after completion of the sterilisation process (15 minutes)
- h 33,5 cm|w 34cm
- Weight: 4,5 kg
- Power 1500 Watt
- Sterilisation temperature: 126
Related links to "Autoclave Series 2100, white, 9 liter"