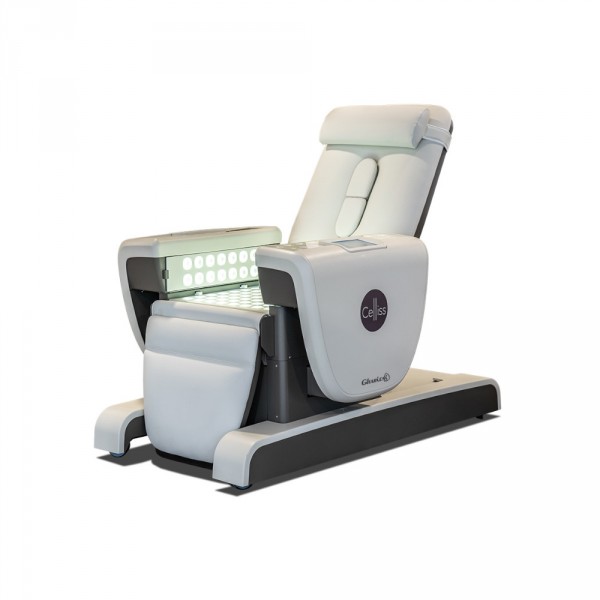 Please
sign in
to see prices and to continue shopping.
Description
Product information "Gharieni Celliss"
Celliss: the slimming revolution
Gharieni CELLISS is an innovative body contouring device that doesn't even need a therapist to treat Cellulite and help to reduce weight.
This completely unique slimming machine based on a new treatment method, Cellumassage, relies on the patented 'Total Slimming System' (T.S.S.) technology, a non-invasive aspiration/percussion process that simultaneously treats thighs and hips as well as buttocks or abdominals (depending on the client's position).
The TSS (Total Slimming system) is the DNA of the Gharieni Celliss. 96 nozzles - each one 3 cm (1.2 in) - take action on the adipose and muscular tissues of the buttocks, abdominals or hips with a series of noninvasive aspiration/percussion movements, whose intensity and speed can be adjusted. This unique process is controlled by the Celliss software.
Anti cellulite solution
Simultaneous action
Multizone Application
Personalized treatments
Operator independent
Non-invasive
Easy to use
Objectives:
Reduce orange-peel aspect
Sculpt buttocks
Slim and shape thighs
Boost lightness
Redesign your silhouette
Tone abdominals
Smooth skin?s texture
Rejuvenate complexion

Specification:
Weight of the machine: 190 kg ± 10 kg
Maximum weight of the client: 120 kg (264 lb)
Supply voltage: 100-240V +/-10% to 50-60Hz
Gharieni CELLISS dimensions in table configuration:
Length: 1988 mm
Height: 809 mm
Gharieni CELLISS dimensions in chair configuration:
Length: 1510 mm
Height: 1267 mm
Width: 793 mm

Related links to "Gharieni Celliss"