Gharieni MLR Select Alu, Medium N47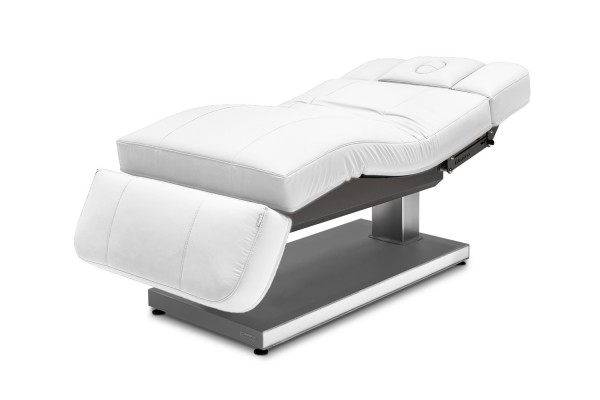 Please
sign in
to see prices and to continue shopping.
Description
Product information "Gharieni MLR Select Alu, Medium N47"
Gharieni MLR Select Alu, Pro, Medium N47

The MLR Select is the further development of the MLR Classic and, in contrast to its predecessor, has armrests that can be lowered and swiveled. The elegant and simple design provides optimal legroom. Two strong lifting columns allow the height adjustment and the inclination of the lying surface. The lowerable and swiveling armrests as well as the adjustable head, back, leg and foot area make the MLR Select a versatile treatment couch. Pro variante inclusieve Manuel folding footrest.

Features:
Nose slot
Height, inclination, back and foot area electrically adjustable
Armrests can be swiveled and lowered
Trendelenburg function
Memory function
Locking function can be activated
Robust PU upholstery, medium white
Aluminum base
Heating
Soft upholstery
Pro version, Manuel Foldable footrest
Dual Headrest

Condition:
New
Related links to "Gharieni MLR Select Alu, Medium N47"
Item number:

W12MM1M40T4V0B300E5P20R07F0L00D0EU-0361-N47