Laufwunder Schrundena Schrundencreme Tiegel 75 ml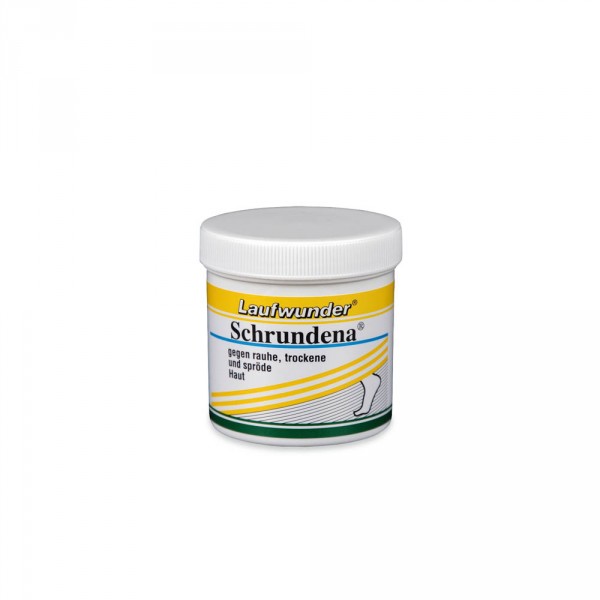 Please
sign in
to see prices and to continue shopping.
Description
Product information "Laufwunder Schrundena Schrundencreme Tiegel 75 ml"
Laufwunder Schrundena
Starke Verhornungen der Fußhaut und schmerzhafte Fersenrisse sind für viele Menschen nicht nur ein ästhetisches Problem, sondern schränken häufig auch die Mobilität im Alltag ein. Abhilfe verspricht hier die Spezialcreme Schrundena. Die Creme umschließt die behandelte Haut mit einem dünnen Film auf der Basis ausgewählter Fette und verhindert dadurch den Verlust wertvoller Hautfeuchtigkeit. Die in diesem Film enthaltenen hochwertigen Kamillenextrakte wirken beruhigend auf die gereizte Haut und fördern ihre Regeneration. Bei regelmäßiger Anwendung schließen sich Fersenrisse und die Haut erhält ihre Flexibilität zurück. Schrundena ist auch sehr gut für okklusive Anwendungen in der Fußpflege geeignet. Besonders bewährt hat sich eine Kombination von Schrundena und Laufwunder Hydrobalm. Dabei werden die Füße abends mit Schrundena und morgens mit Hydrobalm gepflegt.
Related links to "Laufwunder Schrundena Schrundencreme Tiegel 75 ml"