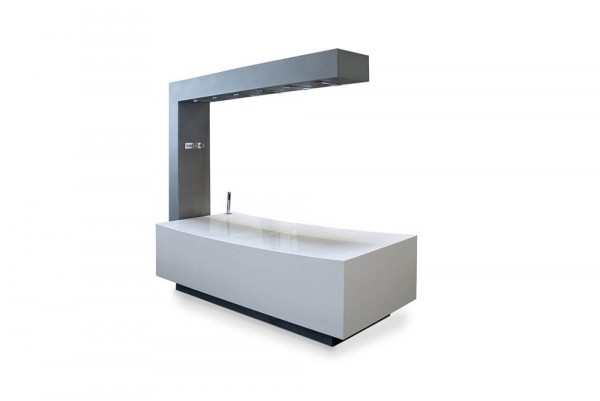 Please
sign in
to see prices and to continue shopping.
Description
Product information "Libra Flat D Series"
Gharieni Libra Flat D
The designer table Libra Flat D is an absolute classic in the wellness and spa area. Equipped with a horizontal shower by the exclusive German manufacturer Dornbracht, it allows for a supine showering experience in a relaxed lying position. The heatable bed, which can be adjusted in height and can be tilted forward and back, is made of fine Corian.
Specifications:
height incl. Arm: approx 195 cm (30.2 in)
height lying surface: approx 60 - 90 cm (9.3 - 13.9 in)
length: approx 235 cm (36.4 in)
width: 90 cm (13.9 in)
lifting capacity: 180 kg (396 lbs)
load capacity of the bed surface: 200 kg (440 lbs)
*Pictures show optional features, the indicated price always refers to the basic version*
Related links to "Libra Flat D Series"