Portable massage table 'wood', upholstery beige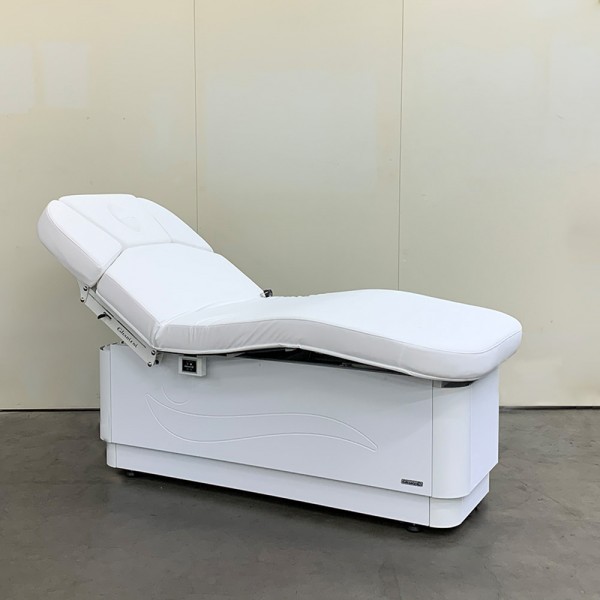 Please
sign in
to see prices and to continue shopping.
Description
Product information "Portable massage table 'wood', upholstery beige"
Portable massage table 'Wood'
The mobile massage table 'Wood' offers professional quality despite the small price. The thickly padded lying surface, the high-quality workmanship and the extras, such as an arm rest, an attachable headrest and a padded case, make the set so popular for our customers! The complementary accessories of the set are optimally adapted to the needs of mobile therapists. The padded carrying bag is equipped with an adjustable shoulder strap and an additional accessory compartment and the headrest can be adjusted not only in inclination but also in height.
Specifications:

Lying area: 184 x 75 cm
Height: 60 - 86 cm
Weight: from 16.5 kg
Upholstery: 65 mm
Load capacity: 240 kilos (dynamic)
Case dimension: 92 x 77
Accessories: Headrest (including upholstered collar), padded armrest and carrying bag with shoulder strap and accessory compartment
Related links to "Portable massage table 'wood', upholstery beige"
Item number:

G-I-496T2TA0V0A0R1HXXXP30F1RAL9016-L2