Spa table MO1 Square series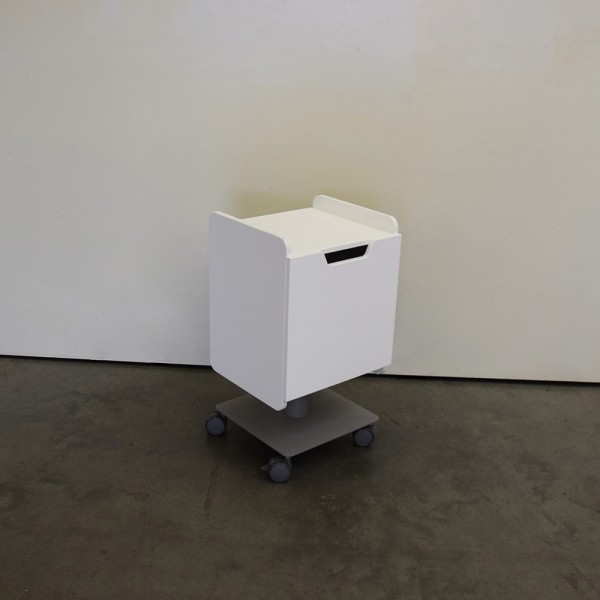 Please
sign in
to see prices and to continue shopping.
Description
Product information "Spa table MO1 Square series"
Gharieni MO1 Evo

The MO1 Square astounds with an extremely low accessibility of under 50 cm (19.7 in).
MO1 Square versions:
MO1 Square small
MO1 Square medium
MO1 Square large
Key features:

extremely low access of 50 cm (19.7 in)
up to 7 actuators to set the height, back, leg and foot section, also optionally available for armrests
swiveling (mechanical) armrests
8 memory positions
locking function
stitched PU soft upholstery
mechanically (optionally electrically) extendable castors
suitable for people with physical disabilities
assortment of 3D millwork patterns
international voltages available
Optional features:

Triple Airback technology: electro-pneumatic 3-zone lumbar support system in the upholstery
IR hand-held remote control: wireless operation for control of the bed
Smart-thermo heating: programmable heating system with automatic shut-down
Vibro-wellness: gentle vibration system with a range of different settings
Custom coloured upholstery with 2 maximum colours
Audio-relax headrest: with built-in speakers to connect to standard players
Metal components in custom colour (white, titanium or dark brown are standard)
Decorative surfaces from our collection (White and wenge are standard)
Electronically retractable castors
Foot switch with memory function: to control basic functions and memory positions
Soft upholstery
Electrical armrest
assortment of 3D millwork patterns
LED reading lamp
Specifications:
height of bed surface: approx. 50 cm (19.7 in)
length: 205 cm (80.7 in)
width: 85 cm (33.5 in)
lifting capacity: 250 kg (550 lbs)
load capacity of the bed surface: 300 kg (660 lbs)
*Pictures show optional features, the indicated price always refers to the basic version*
Related links to "Spa table MO1 Square series"
Item number:

G-I-4215SK0UV0SM0SG1R1H103OLRAL9007-DM15