sugar paste cartridges, 120g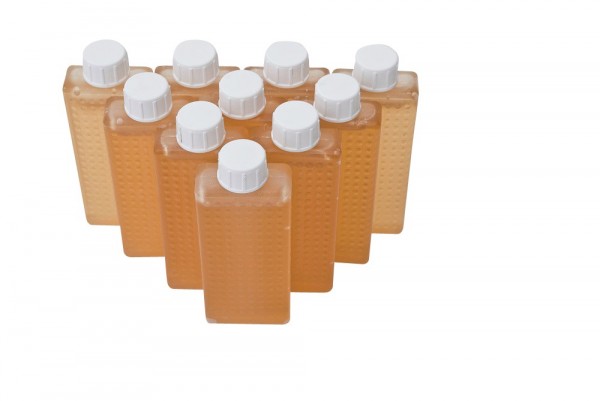 Please
sign in
to see prices and to continue shopping.
Description
Product information "sugar paste cartridges, 120g"
sugar paste cartridge, 120g
Now you have immediate success - with the sugar paste to roll up! (no training required)
The previous sugar pastes had to be kneaded by hand, which required a lot of effort. With the sugar paste for rolling up this is a thing of the past.
Simply heat the sugar cartridge in the appropriate heating device, screw the desired roll-up attachment, which is reusable, onto the cartridge and off you go.
You will quickly achieve a hair-free and velvety soft skin. You can successfully depilate all parts of the body, whether man or woman!
Water soluble and suitable for all skin types! 120g wax cartridge without attachment.
NOTE:
Warm up the sugar paste only in the matching sugar paste warming station and never over 40° C
Related links to "sugar paste cartridges, 120g"