Gharieni MO1 Max Small N71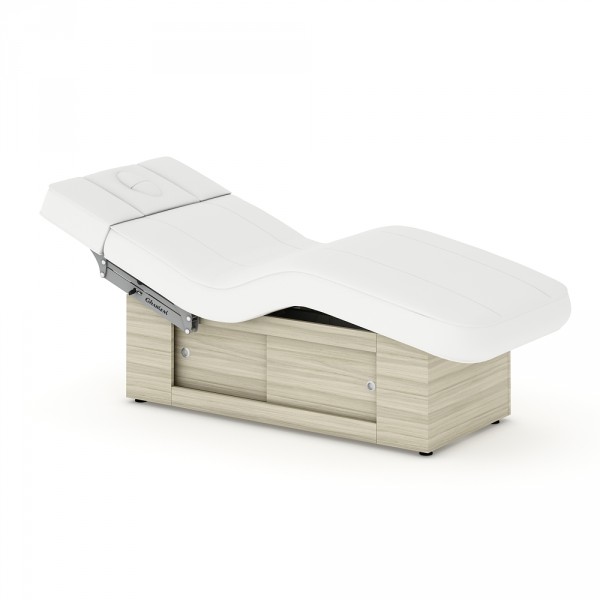 Please
sign in
to see prices and to continue shopping.
Description
Product information "Gharieni MO1 Max Small N71"
Gharieni MO1 Max Series N71

The practically designed wellness couch MO1 Max offers perfect lying and working in equal measure. This ensures both optimal legroom and easy access to your working utensils during treatment. Four preset and two storable treatment positions as well as control via wired hand switch.

Features:
Height, leg and back areas electrically adjustable
Armrests can be lowered
Robust PU upholstery: White
Nose slot
Four treatment positions preset, two additional positions freely storable
Automatic safety lock

Options:
Basic design Erable Gris C,
White Upholstery in Small
Metal parts in RAL9007 gray
Base with storage compartments

Technical data:
Height: 49-87 cm
Length: 204 cm
Width: M 82 cm
Lifting capacity: 250 kg
Load capacity of the lying surface: 300 kg

Condition:
New


Related links to "Gharieni MO1 Max Small N71"
Item number:

W13SD0M1R0K1T0B4H651P00R07F0L00D0PX-V1-0194-N71