body-slim with 3 heating zones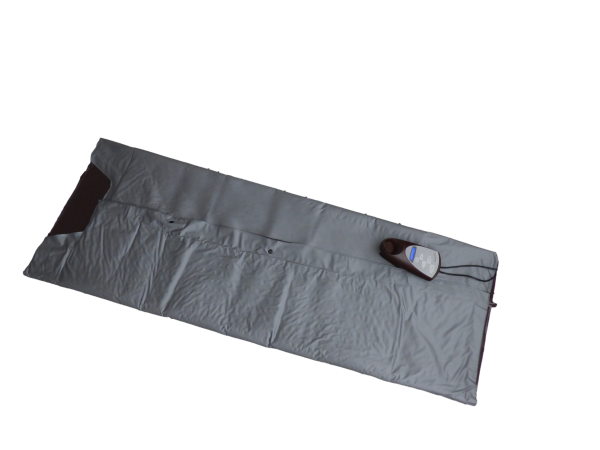 Please
sign in
to see prices and to continue shopping.
Description
Product information "body-slim with 3 heating zones"
Body-Slim (3 thermo zones)
Dimensions: 1.54 x 1.80 m (60.6 in x 70.8 in)
Maximum power: 300 watts
Heating zones: 3
1. Electronic program switch
Modifiable treatment program with 3 delayed sequences (pre-heating - care time - rest period) and the control of each 3 zones (bust-pelvic- legs)
continuous display of the current sequence and the remaining time; the transition from one sequence to the next is indicated by beeps: the user no longer has to watch the time
'Booster' button: by 20% increased power of the zones bust and pelvis to accelerate sweating
Use with control panel on console or with wall mounting on hooks
2. Ergonomic blanket
Neckline that covers the shoulders
Front closure with buttons
Bed and foot rug with neckline to cover the body
Inflatable pillow with ergonomic shape and 2 positions, which allows the relaxation of the cervical vertebra and the support of the head
2 pairs of straps to regulate the wall tension
Related links to "body-slim with 3 heating zones"