facial steamer rotary design, white base, 4 drawers, RAL8022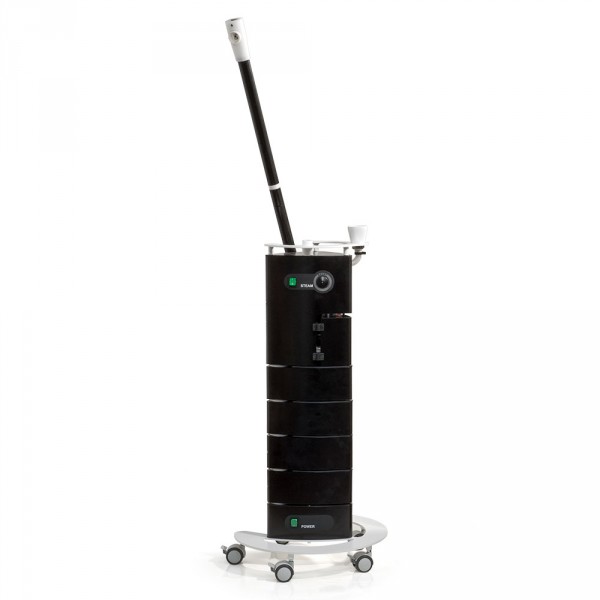 Please
sign in
to see prices and to continue shopping.
Description
Product information "facial steamer rotary design, white base, 4 drawers, RAL8022"
Gharieni Facial Steamer Rotary Design AluVap, Blackbrown RAL8022
the new steamer is the consistent further developement of existing concepts.
with the rotating design and the diverse field of application the tower pertains in every cosmetic-institute.
the steamer is available in the modern colors white, silver and titan; appropriate to your furnishing and our new collection.
the short heating phase and the fully rotating evaporating arm enable a very easy way to put your customer in a feeling of well-beeing.
for the cosmetician is the simple handling also a huge advantage.
by means of a funnel itŽs possible to refill water in every situation; the water tank is easily removeable for a clean-up.
at the end of the evaporating arm is a felt ring attached for aromatic treatments.
you can reach an efficient evaporation with our new herb device(surcharge).
due the long arm is a large action radius given.
Technical data
heat output: 950 watts
heating phase: under 5 min (with half filled container)
optimum range of treatment: 40 cm (with intensive full steam experience)
duration of steam treatment: approx. 30min
Related links to "facial steamer rotary design, white base, 4 drawers, RAL8022"
Item number:

616B000P0V0I0HF0S4HC0KR0CT0U0RAL8022