Gharieni Plasma Light Therapy (PLT)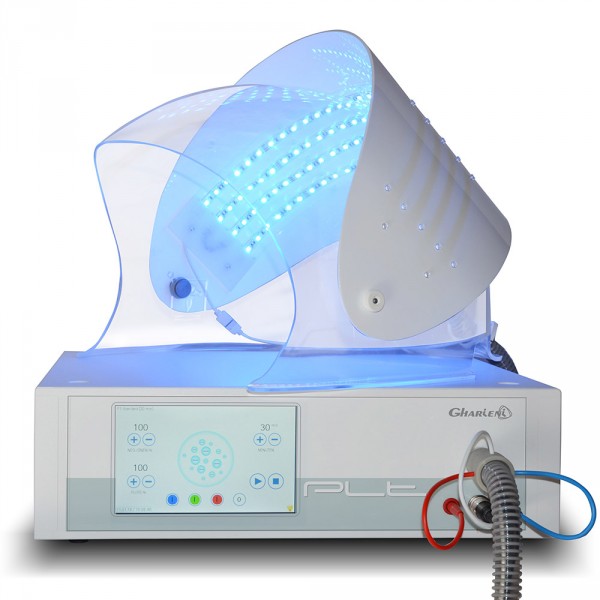 Please
sign in
to see prices and to continue shopping.
Description
Product information "Gharieni Plasma Light Therapy (PLT)"
Gharieni PLT
Plasma and Light Therapy device
Plasma:
Plasma for problem skin, anti-aging and revitalization
Plasma Therapy is an innovative method for cosmetic treatments. During the application, clients are exposed to the energy of oxygen (O2) in the form of applied electrically negatively charged ions.
Benefits include:
Visible skin rejuvenation already after a few applications
Maintenance of skin health
Visible improvement of problem skin
Increase of vitality & suppleness
Positive support of the metabolism in the entire organism
Based on findings of quantum physics, Plasma Therapy are the negative ions collected from the ambient air and then directed into the specially coated PLT device where it combines with Light therapy. Ions penetrate through the skin to stimulate cell metabolism while there is simultaneous inhalation through mouth and nose thereby providing positive benefits for the whole body including organs and muscles.
Light:
Light treatment has been known for a long time and has been successfully used in treatments for decades. The effect of the colored light is reinforced by the negative ions.
Applications of red light therapy:
Increase in collagen formation / collagen synthesis
Skin repair & renewal (anti-aging)
Prevents and reduces scar tissue
Supports wound healing
Stimulates ATP in cells and increases cellular reproduction
Applications of green light therapy:
Detoxification
Antibacterial properties
Relieves stress
Strengthens immune system
Builds muscle and bone
As aphrodisiac and sexual tonic
Applications of blue light therapy:
Eczema / psoriasis
Acne
Antiseptic and antibacterial
Anti-inflammatory and astringent effects
Anti sebum production
Relieves anxiety
Strengthens the immune system
Specifications:
voltage 120V - 230V
Frequency 50 - 60 Hz
Power input 45 VA
Charged O2 ions approx. 5,5 Mio / cm3
Fuse 0.400 AT 2X according to IEC 127
Room temperature 10 - 35 ° C
Air humidity 20 - 80 %
Weight 9,5 kg
Dimensions WxDxH 450 x 420 x 140 mm
Related links to "Gharieni Plasma Light Therapy (PLT)"