Hydrogel digital protector, small/medium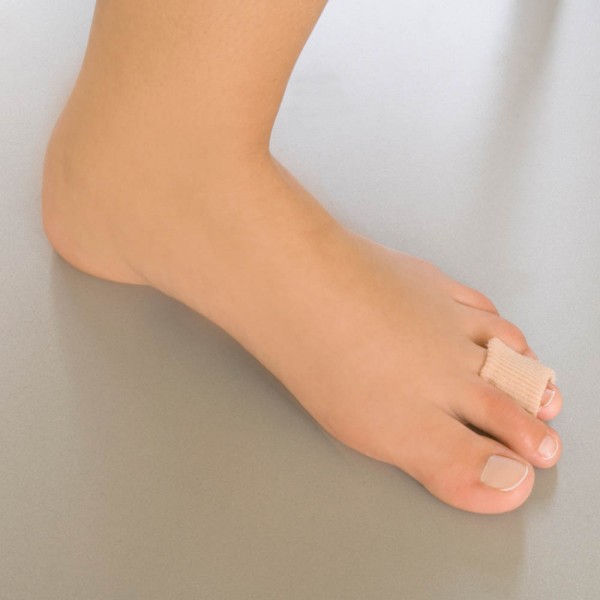 Please
sign in
to see prices and to continue shopping.
Description
Product information "Hydrogel digital protector, small/medium"
Tests conducted on HYDROGEL, conclusively show that product to be hypoallergenic, nontoxic and non conducive to bacterial growth.
The following salient features characterize all HYDROGEL products.

- Adaptability to weight bearing and optimum shock absorbency.
- Reusable; simply wash and apply again.
- Eliminate undue friction.
- Protect against footwear abrasion.

HYDROGEL products do not give off mineral oils, stain articles of clothing, or lose their texture and colour. Furthermore, they do not require protection from the sun or any special maintenance, are completely odourless, and, as true siliconem fire resistant.
Certain care must be observed in handling the HYDROGEL products when putting them on and removing them, as some items present with loops, rather thin spots, and other characteristics of design. Remember, apply and remove with care, and enjoy the advantages of HYDROGEL for a long time.
Note: After washing with soapy water, sprinkle some baby powder on it, except for those that contain adhesive
Related links to "Hydrogel digital protector, small/medium"