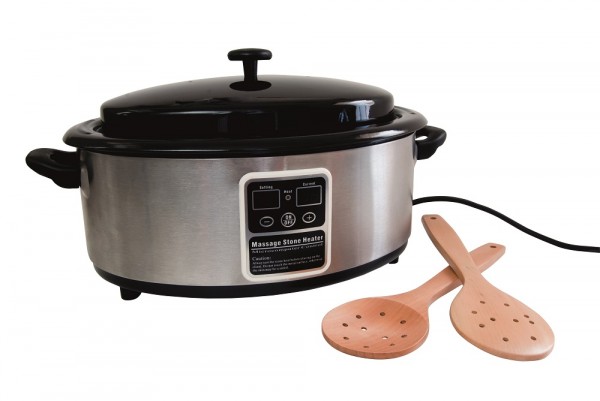 Please
sign in
to see prices and to continue shopping.
Description
Product information "Stone heater incl. spoon"
Hot stone warmer incl. spoon:
The hot stone warmer has space for up to 20 stones and is designed for total relaxation. The heating time is 15-20 min. which makes this device one of the fastest on the market. Incl. 1 spoon for better handling and removal of the stones.
Fields of application:
- Increase of blood circulation, removal of waste products.
- Strengthening of the lymph flow
- Increase of tissue metabolism
- Muscle tension
- joint problems
- back pain
- sports injuries
- Sore muscles
- Calming effect for stress
- Insomnia
- Digestive problems
- Circulatory problems
- Improving the immune system
Technical data & dimensions
Technical data: 750 Watt, 60 HZ
details:
Inner dimensions: W 22.5cm | L 31.5cm | D 10.5cm
Outer dimensions: L 39,5cm | W 29,5cm | D 15,5cm
Related links to "Stone heater incl. spoon"