Treatment unit Rotary Design AluVap series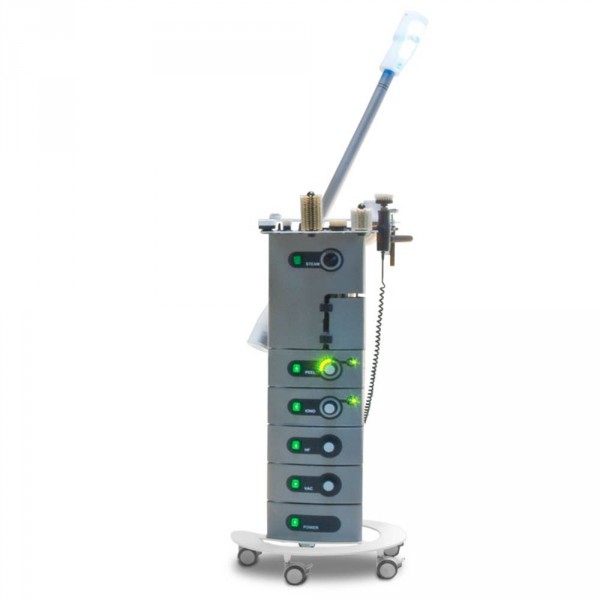 Please
sign in
to see prices and to continue shopping.
Description
Product information "Treatment unit Rotary Design AluVap series"
Treatment unit Rotary Design AluVap series
compact multifunction treatment unit // compact rotary type design // aluminium body // short heat-up phase // swivelling steam arm // easy operation // water supply via funnel from above // easily removable water tank // felt ring for aromatic treatments // herbs device (optional) // big radius of action // modular design // can be arranged according to individual requirements // choice of up to four modules // can be enhanced with further devices, magnifying lamp and additional accessories // available in white, dark brown and titanium as standard // other colours possible at extra cost
Basic module

Base incl. power block
Wood décor base
Facial steamer AluVap

Facial steamer AluVap
Herb option
coloured light
Modules (four available)

Peeling
Vac/Spray
Pulse Vac/Spray
Iono
High frequency
Turning drawer
Additional devices

Hot/Cold
Shiro Dhara attachment
DeLuxe Plus magnifying lamp
*Pictures show optional features, the indicated price always refers to the basic version*
Related links to "Treatment unit Rotary Design AluVap series"
Item number:

I-616BXXXPXVXIXHFXSXHCXKRXCTXUXRALXXX