Gharieni Amphibia Welnamis Neo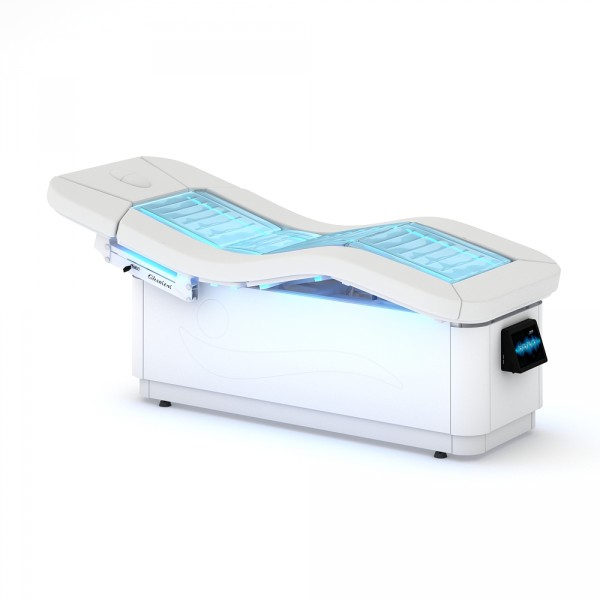 Please
sign in
to see prices and to continue shopping.

Description
Product information "Gharieni Amphibia Welnamis Neo"
Gharieni Welnamis Neo
The Gharieni MLW Amphibia by itself is already a real stand out due to the incredible features such as chromatherapy and ultimate waterbed comfort. When you add the Welnamis system, it truly becomes a memorable and unique treatment experience. The Welnamis treatment experience provides the key benefits of mindfulness, meditation and deep relaxation. Specially composed music applied through gentle acoustic waves with binaural sounds, works to release stress during either a 30 or 60 minute sound therapy treatment. Based on the Quantum Harmonic sound therapy, this treatment features precise and complex audio frequencies matched to the organs and energy centers (chakras) of the body. The treatment can be experienced via the Noise Cancelling Stereo Headphones or integrated speakers in the head rest. The Welnamis System promotes intense body and muscle relaxation within a few minutes when used in combination with the highly efficient oscillation massage system integrated within the lying surface. Refreshing and revitalizing, this treatment is unique in its technology and approach.
Key features

bed surface with heated Aqua upholstery

Triple Airback technology

illuminated bed surface and sides

height, inclination, back rest and foot section electronically adjustable

lowerable armrests

tiltable headrest by +/- 30°

memory positions

soft PU upholstery can be exchanged for Aqua upholstery

inflatable connection for optional Ayurveda cover

mechanically retractable casters

international voltages available
Optional features

Vibro-wellness: gentle vibration system with a range of different settings

Colour upholstery PU: Choco or cream (standard: white)

Audio-relax headrest: with built-in speakers to connect to standard players

Metal components in custom colour (white, titanium or dark brown are standard)

Decorative surfaces from our collection (White and wenge are standard)

Foot switch: to control the basic functions
Specifications:
height: 54 - 90 cm (21.3 - 35.4 in)

length: 202 cm (79.5 in)

basic width: 55 cm (21.7 in)

width of the bed surface: 85 cm (33.5 in)

lifting capacity: 250 kg (550 lbs)

load capacity of the bed surface: approx. 300 kg (660 lbs)
*Pictures show optional features, the indicated price always refers to the basic version*
Related links to "Gharieni Amphibia Welnamis Neo"
Item number:

I-497HXX-SP-PXXF0RALXXXX